Are you thinking that NordVPN is really the best VPN service provider? if yes, then you are in the right place because in this post we are going to give you an honest NordVPN Review.
It claims to be the best VPN Service provider out there. Here we are going to analyze NordVPN on various aspects. And will provide you a review in which you will find everything that you need to know about NordVPN.
NordVPN became recognized by the most influential tech sites and IT security specialists like The Huffington Post, Yahoo Tech, BBC, TEDx, Forbes Buzzfeed, CNet, and many more.
But before diving straight into our NordVPN Review let us discuss a little bit about NordVPN itself. So, without a further due just let's begin.
About NordVPN-What is it? And how it all started?
NordVPN is a virtual private network (VPN) service, provider. And it is a popular vendor and claims to be the 'best VPN service provider'. It has desktop applications for Windows, macOS, and Linux, and mobile apps for Android and iOS, as well.
NordVPN is based in Panama and is owned by Tefincom & Co., S.A. It was born in 2012 by four childhood friends. After setting up the first VPN server and sharing the prototype among their friends, the creators started receiving extremely positive feedback.
So, they were encouraged to keep up the good work. That's how it all started. And now NordVPN is serving more than 14 million people worldwide. Furthermore, in May 2016, it presented an Android app, followed by an iOS app in June the same year.
Later in October 2017, it launched a browser extension for Google Chrome. Over the years, NordVPN became one of the most trusted privacy and security service provider in the world.
NordVPN-Features Overview
1-Fast Speed

It is hard to choose between Security and Speed, so you better opt for a VPN that gives you both i.e. NordVPN. Since they have so many servers(5,200+ servers in 62 countries) it's easy to find a fast performing server.
Based on your location, it finds and connects you to the server with the fastest speeds available. NordVPN lets you Bypass ISP throttling, Enjoy uninterrupted streaming, and keep your private data safe at all times.
2-Works with Netflix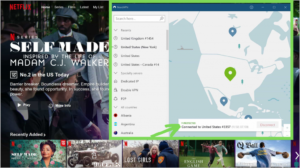 Now you must be thinking that does NordVPN work with Netflix? Yes, it does. Since Netflix has tough geoblocks and restrictions that prohibit VPNs from accessing the service. But It is not a case with NordVPN because it allows you to bypass these restrictions.
It lets you stream in High Quality with no buffering. In addition keeping you secure at the same time as well. In other words, NordVPN is one of the best VPNs that can bypass Netflix's geoblocks and restrictions.
3-Easy to use and satisfying user experience
You know what, the process of signing up and installing NordVPN is really very simple. Firstly, you gotta go to its official site nordvpn.com. Then choose your preferred plan, fill up the details make payment.
Once you are done with your billing info, you will be directed to the setup wizard. And after it's been installed NordVPN will provide you automatic software updates. Furthermore, you can choose 'remind me later' for the same.
4-CyberSec feature
Another fantastic feature of NordVPN is CyberSec.You will be prompted to add this after the installation is complete. This feature can significantly improve your digital protection. Although it is an optional feature, CyberSec has some major benefits.
Firstly, it protects you from phishing scams and major cyber threats. It blocks your access to the site if malware, spyware, or any malicious software is detected. Secondly, if malware has already begun to infect your device, CyberSec will immediately eliminate connection and communication between your device and the control server of the botnet. Further, it helps hide any pesky pop-ups, autoplay ads with or without audio, and other distracting advertisements resulting in faster load speed.
5-Next-gen Encryption and Data Protection
Do you know that your connection to the internet is an open book? If you want to reach a website firstly you have to send a request to the ISP, which in turn will direct you to the desired site. That's just how the internet works. As a result, your online activity is an open window.
Your ISP, hackers and the government can easily look into it. But NordVPN's Next-gen Encryption protects your connection to the internet and ensures your privacy. Not only from your ISP, but also from the hackers and the government. Not only it encrypts your data, but it also and hides your IP address and location. With every new connection, your online identity switches to a new IP address.
6-No logging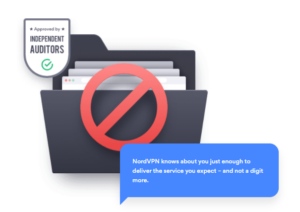 As said above without a VPN your online activity isn't a secret to your ISP. They can see everything you do online. Besides, they can even hand over your online data to advertisers, government agencies, or other third parties.
But now your ISP can no longer see what you do on the internet all thanks to NordVPN. With its No-log Policy, NordVPN doesn't collect, store, or share any of your private data like connection timestamps, session information, used bandwidth, traffic data, IP addresses, or other data. If you want to know more, just dive into its privacy policy.
7-VPN for multiple devices
NordVPN allows you to secure up to 6 devices at once with only one account. That is to say 'One NordVPN account secures 6 devices'. It doesn't matter which operating system you use whether it is a Windows, macOS, Android, iOS, or Linux, NordVPN will hide your location, IP address, and encrypt the traffic for sure.
It is such that you can watch a movie with five of your friends in the theater on a single ticket. What is great about NordVPN is that you can connect it to your home or office router, it will secure every device on your network, using up only a single out of the 6 available spaces.
8-Automatic kill switch
You must be thinking what is this Kill Switch? So for your concern, Kill Switch is an advanced security measure that prevents your data from leaking to the web. NordVPN's Kill Switch continuously monitors your connection to the VPN server. And if the connection is dropped somehow then Kill Switch blocks your device from accessing the web.
Your connection will stay blocked until the VPN tunnel is restored or you disable the Kill Switch manually. In short, we can say that it is an advanced feature that secures your private data from accidental exposure.
9-24×7 support
Three words for NordVPN's customer support: Reliable, Accessible, and Fast. If you are facing any kind of difficulties or issue using NordVPN then you can just simply reach them through NordVPN's Contact Us page.
Meanwhile, they offer three ways to get your queries solved. The first way is the Help Centre where you will find a vast collection of articles. All you need to do is to just type the keywords related to your issue. The second way to reach them is Email Support. And the third one is Live Chat to get help right away. Moreover, their support team will be there for 24×7 for instant response.
10-30-day money-back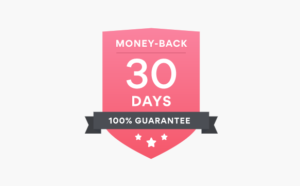 What if you purchase any of the NordVPN Service and not happy or satisfied with it? Well, you can claim a refund without any worry. That is to say, you can ask for a refund within 30 days following your actual purchase.
NordVPN ensures full customer satisfaction with its services. However, if you wish you have a right to cancel your account at any time. And you can ask for a refund within 30 days following your purchase of NordVPN Service.
Pricing
NordVPN offers three different plans, depending on how long you want to commit. That is to say the longer you sign up for the better the discount will be. But you will get the same features regardless of the plan you choose. Plus it offers a 30 days money-back guarantee too. So you can give it a try without any worry.
Final words-
NordVPN is undoubtedly one of the leading VPN service providers. It has many impressive features to offer in its bag like ad-blocker, specialty servers, favorite server list, Quick Connect feature, etc.
We have already discussed some of its main highlights in this NordVPN Review. From its lightning-fast speeds and reliability to 30 days money-back guarantee there are many reasons to give it a try.
Certainly, it ensures for ultra-fast connection along with secure internet. In other words, it helps keep your internet activity safe and protects your private data as well. Not to forget that you can keep up to 6 devices safe with just one account.
Overall, we will say that NordVPN is the best value for money if you love your data the most. And one of the best VPN service providers you can find. So, this was our NordVPN Review. Tell us in the comment about your experience with NordVPN(if you have).
And if you love your data then go secure with NordVPN now